MISSION | My mission is to help unexpected entrepreneurs launch, tidy-up and grow their business. Why? So that they can experience the joy of pursuing your "what if" and the thrill of creating a business that says to the world, this is so me!
But in order for this to unfold, you need a roadmap, wise counsel and the experience of someone who has been in your shoes.
WHAT I WISH I HAD KNOWN
My journey as an unexpected entrepreneur began in 1997 when I started my first business, SED Graphics. Little did I know that in 2005 that I would make a handbag after a home project went awry and it would turn into a multi-million dollar business, selling over 100,000 handbags in just a few short years. I like to say I earned an honorary business degree from Bagolitas University – a journey that was exhilarating, a totally wild ride, my greatest joy, my greatest pain and a complete immersion of trial by fire, grit, error and grace. I wouldn't trade it for anything. But you know what? It didn't need to be that hard.
I looked successful from the outside, but was hanging on by a thread behind the curtain.
WHAT I NEEDED
What I needed most was a wing-man that could help me build the plane, prep for take-off and level it out for smoother travels.
In order to step into your full potential as an entrepreneur, you need someone to help create a space where you can get clear, gain traction, reduce fears and inefficiencies, and create strategies for moving forward. And best of all, you'll find JOY in the process!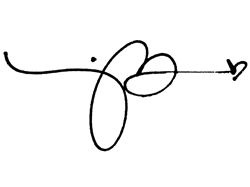 BIOGRAPHY | Janice lives in the Iowa City area with her husband Brad, 2 children and the dog (Tucker) that she said she would never get. She completed her training and certification as a Christian Life and Leadership Coach (CPLC) through the Professional Christian Coaching Institute. That training has been just as handy as her graphic design degree from Moorhead State University and her 6-year hands-on business degree from BU (BAGOLITAS University).
When she isn't writing for her BLOG, working with clients and on project development for her business, she spends her free time creating for her ETSY store and leading the Iowa City MobilePack Event. She is always dreaming with God about ways to be a changemaker in this world and is never short on ideas or ways to make this happen. She is an active member of the Iowa City Noon Rotary and in the nooks and crannies, she can be found doing the daily sudoku and word cipher in the paper, landscaping, cooking or in her home studio where the sewing machine is still humming.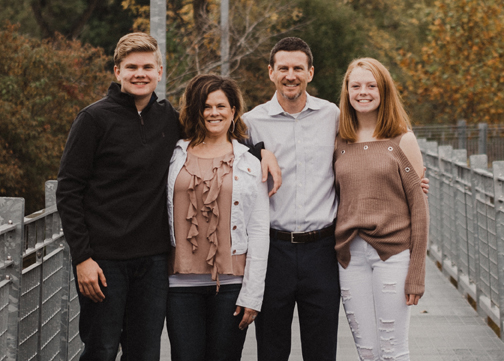 COACHING CERTIFICATIONS | Essentials of Life Coaching | Coaching Skills Development | Leadership Coaching | Coaching Work Teams | Group Coaching | Ethical Practice & Risk Management | Coaching For Spiritual Formation | Coaching Skills Mastery | Leadership Certification Bridge Course | Pre-Marital and Marriage Coaching
RECOGNITION | Corridor Business Journal's Forty under 40 (class of 2007)