After a wild ride of fabric handbags and fringe (BAGOLITAS), I found myself crossing into my forties amidst the rubble of what could have been, longing to shine again. I knew that I had gifts and talents and an amazing new business degree from BU (BAGOLITAS University) and just wanted to end the pain of doing nothing and get back in the saddle again.
Before unleashing into a new season, I went on an amazing journey of rediscovering me. There were pieces of me that I had lost along the way; values that I desired to fulfill, needs that weren't being met and passions that had been pushed aside. A confidence and anticipation began to rise deep in my spirit of how I could take all of these pieces I desired to fulfill and use my life to help others. It was like the second half of my life was saying, "Don't miss this! It's really important and needed work. There is so much more coming for you. It's why you are here and you are going to LOVE it!"
What was staring right at me when I looked at all of my pieces was that I didn't want another BAGOLITAS journey. My heart's desire was to take all that I had learned (and am still learning) to help others live this one, beautiful life to the fullest and without regret… to make it SUPRA! It just breaks my heart when I talk to people that believe they are stuck and have to settle for less than God's best for them. I attended the Professional Christian Coaching Institute to load up my toolbox and I am excited to wake up each and every day serving this world as a Professional Coach, helping others unleash their something more. There's only one you and one chance at this life… are you ready to discover, unlock and unleash all that God has put in you? >>> Find Out More >>>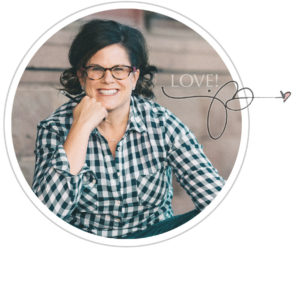 Biography | Janice lives in the Iowa City area with her husband Brad, 2 children and the dog (Tucker) that she said she would never get. She completed her training and certification as a Christian Life and Leadership Coach (CPLC) through the Professional Christian Coaching Institute. That training has been just as handy as her graphic design degree from Moorhead State University and her 6-year hands-on business degree from BU (BAGOLITAS University).
When she isn't writing for her BLOG, working with clients and on project development for her business, she spends her free time creating for her ETSY store and leading the Iowa City MobilePack Event. She is always dreaming with God about ways to be a changemaker in this world and is never short on ideas or ways to make this happen. She is an active member of the Iowa City Noon Rotary and in the nooks and crannies, she can be found doing the daily sudoku and word cipher in the paper, landscaping, cooking or in her home studio where the sewing machine is still humming.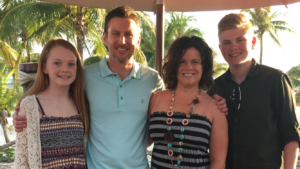 Coaching Certifications | Essentials of Life Coaching | Coaching Skills Development  | Leadership Coaching  | Coaching Work Teams | Group Coaching | Ethical Practice & Risk Management | Coaching For Spiritual Formation | Coaching Skills Mastery | Leadership Certification Bridge Course | Pre-Marital and Marriage Coaching
Recognition | Corridor Business Journal's Forty under 40 (class of 2007)