Happy Monday, guys!
I can't wait to tell you about what was happening in my sewing studio this weekend – but FIRST, I wanted to check in with you.
I love sharing from my journey, with the hope that it may help you connect with my heart and my story. And I strive to just be wide open, just like I would if we were sitting across the table from each other, enjoying coffee and Grandma Vonnie's coconut cookies (see recipe below!). God made me to be a sharer and I want to assure you, it's OK if you aren't – and it's OK that I am. If just one person grows, even just a little from what I share, then what God is working out through me is tasting victory. How sweet is that?
I have so much to say from the journey I have been on the past 7 years, at times I think I will combust. I have sat on the sidelines, waiting for them to write themselves. I have wrestled in a silo of perfection, pining over their entry into your world and fearing a misstep. I have barfed them out into a blog post, just to relieve the pressure of not doing anything, and I have sat with Jesus and penned words that are a gift from Our Father – some that have made it into a blog post, and some that are laying in the stacks of notes and noodles yearning to be put into some sort of order and entry into the world. Hot mess. Is that what you were thinking, too?
I am taking all the mess and I am leaping and for better or for worse, you are my playground. It's the only way for me to learn and grow as a change maker for the Kingdom, with a heart to communicate for change. I am so grateful you are with me and have supported me all of these years. I can't thank you enough. I am beyond excited for all that is yet to come in this new season and wish we had an hour so I could lay out what I think God is up to. Just know that my immediate prayer is that He will use what I put out here in some small way to bless you and that I will be refined in how I put together words so that I can be used by Him in this way.
So I'm doing what people learning do and I am thinking of putting together a little team of wise counsel to help me see what I can't see and to hear what I can't hear in my writing. You know how I love to give stuff away, so I'd make it worth your while, I promise! I'm thinking it would be a monthly meeting of some sort – sound interesting?! Email me at: janicebaldes@gmail.com if this might be you.
From the Studio
I'd be a liar if I said I wasn't a lot nervous to give you a sneak peek at what is coming, but the basic concept is hatched for the Legacy Collection. I can't wait to share the story behind the design… are you feeling it (she types timidly…), ha! I can't wait to try out more fabric combos – clearly this weekend I had a thing for blues and plaids!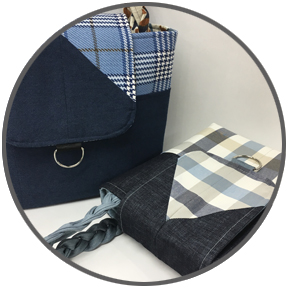 From the Kitchen
First of all, I'm feeling fantastic! I adopted the Paleo Autoimmune Diet (minus the foods I am intolerant to) about 2 months ago and my gaggle of health issues have disappeared. Woot woot! God is upgrading my health, so I can't eat these yummy cookies. BUT, for my friends who have an open menu to play with – these are DIVINE! And how sweet is Grandma Vonnie's writing… she just turned 95!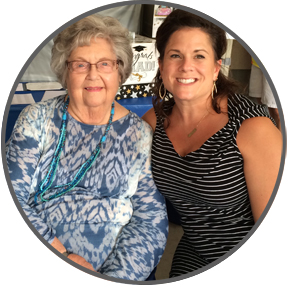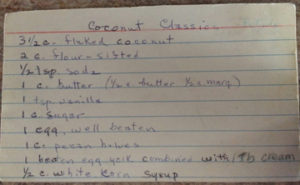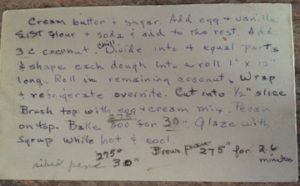 From the Coaching Corner
I've just completed my certification in the SYMBIS Assessment – have you heard of it? It is a relationship assessment that is combined with 5 coaching sessions to give you a personalized road map to making your marriage everything it was meant to be. Perfect for soon to be married couples and tailored to fit for those who have already said, I do. To find out more information, email me at: janicebaldes@gmail.com.