Dear Friends,
I hope you are sitting down because I have been tasked with sounding the alarm that tomorrow it will be March 1. I know, I know… me too. I am blinking right along with you at the rear view mirror wondering where the first 2 months of 2017 went and how life can be slipping by at this pace. My spirit is just sick as I think about how fast my dash is getting eaten up… and by dash, I mean the distance from the day I was born to the day my earth suit drops to the ground and my spirit heads off to the eternal realm with my Father.
So one has to ask, "What the what?!!" ALL sorts of feels tied into those 3 words for this Kingdom Riser, but the most prominent as I pen these words today is regret. This is not a pity party for one though – I already held that yesterday and got the ugly cry done with. Today is all about action steps and moving forward. So on the off chance that you are experiencing the same shock and awe that tomorrow we welcome March into our lives, I thought I'd share with you some ideas that settled my spirit as I continue to develop more intention to my own dash.
Lean in. What emotions are you not processing and trying to stuff? I found some doozies in there that I wasn't expecting, including and not limited to: loneliness, significance and acceptance. Seriously disappointing as I thought I had tackled these bad boys years ago and was shocked to see they had crept back in…  at least they are back in the light!
Get sober! What are your weapons of choice for numbing out these feelings? I am a frequent flyer of the following and many are used in tandem like a series of shots: food, Facebook, order, organizing and to-do lists, TV, apps, Amazon Prime…
Set up healthy boundaries.  Now obviously food and Amazon Prime are non-negotiable, but I have got to slow down enough to identify at what point I find myself crossing over into numbing. What are the triggers that turn a serving of potato chips into a bag? Two big triggers for me surrounding loneliness and acceptance are: my people pleasing gene and my willingness to go beyond overboard in search of some words of affirmation.
Find an accountability partner. Who can help hold you accountable as you get more intentional with shepherding your dash? I'll be checking in with my accountability partner today (she has no idea I am going to be making asking her to do this) and because I love, love, love creating tools to help keep me on track, I put together THIS worksheet to help my accountability partner hold me to my intentions and to keep me moving forward in my quest to ixnay the numbing and eradicate regret. Need an accountability partner? Shoot me an email at janicebaldes@gmail.com and let's chat.
So much love to you all as you Shepherd Your Dash this week! xo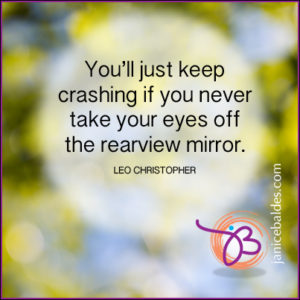 public service announcement